Recently, long-read sequencing with high accuracy has become a reality. Previous technologies allowed for the detection of particular classes of genetic variation and/or have focused on pre-...
APR 14, 2021 4:30 PM PDT
When SARS-CoV-2 reached the United States in late January 2020, Labcorp immediately began development of an RT-PCR test to aid in detection and diagnosis of COVID-19 in infected patients. As...
APR 23, 2020 6:00 AM PDT
Resolving the genetics of underlying Mendelian diseases as well as host immune responses to infectious diseases is an important prerequisite for understanding their biology and for ultimate...
APR 21, 2020 10:30 AM PDT
The introduction of PacBio HiFi sequence reads, which are both long (up to 25 kb currently) and accurate (>99%) at the individual single-molecule sequence read level, has allowed for adva...
APR 02, 2020 2:30 PM PDT
Scientists worldwide are actively working to tame the COVID-19 pandemic by developing therapies for patients with severe disease and a vaccine to stem transmission. Accomplishing these two g...
SEP 11, 2019 1:30 PM PDT
Background: The vast majority of all genes are contained within the genomes of the prokaryotes, including the eubacteria and the archaea. These largely single-cellular domains of life thus...
MAY 08, 2019 1:30 PM PDT
Recent improvements in sequencing chemistry and instrument performance combine to create a new PacBio data type of highly accurate (HiFi), long insert reads. Increased read length and improve...
APR 25, 2019 6:00 AM PDT
To reduce the global burden diseases causes by infectious disease, including parasites and bacteria, scientists need better information about mechanisms of virulence, immune evasion, and drug...
SEP 13, 2018 1:30 PM PDT
PacBio Sequencing has been recognized as the gold standard in microbial sequencing due to simultaneously providing long sequence reads (genome contiguity), high consensus accuracy (genome acc...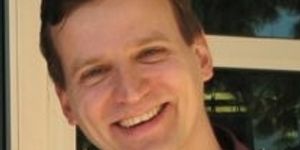 MAY 10, 2017 1:30 PM PDT
SMRT Sequencing is a DNA sequencing technology characterized by long read lengths and high consensus accuracy, regardless of the sequence complexity or GC content of the DNA sample. These cha...
Opens in a new window Opens an external site Opens an external site in a new window